FRESH INSPIRATION & NEW PERSPECTIVES ARE SO IMPORTANT
Inama Coaching is constantly evolving, drawing from diverse models, experts, articles, theories and examples
TOPICS OF INSPIRATION
Please click on a topic to learn more
THE THINKING ENVIRONMENT
®
"The most valuable thing we can offer each other is the framework in which to think for ourselves" 
​– Nancy Kline, Founder of Thinking Environment
Anna's coaching, training and mentoring is centred around The Thinking Environment principles®. She is a certified Time to Think Coach, Team Facilitator and Teacher. Time To Think is an international leadership development and coaching company specialising in a process called 'The Thinking Environment'.  According to this process, the quality of everything we do depends on the quality of the thinking we do first, and the quality of our thinking depends on the way we treat each other while we are thinking. Time To Think has identified ten behaviours that generate the finest independent thinking. We call them the Ten Components of a Thinking Environment®
In the presence of these ten behaviours

 
​​
people think for themselves with rigour, imagination, courage and grace:
Attention   
Equality
Ease
​Place​​
Appreciation
Encouragement
Feelings
Information
Diversity
Incisive Questions
INTERNATIONAL COACHING FEDERATION

Anna adheres to the code of ethics and quality standards of The International Coach Federation (ICF) – the leading global organisation dedicated to advancing the coaching profession by setting high standards, providing independent certification and building a worldwide network of trained coaching professionals.
Today, ICF is specifically recognised among coaching professionals worldwide for:
Developing coaching core competencies.
Establishing a professional code of ethics and standards.
Creating an internationally recognised credentialing program.
Setting guidelines through accreditation for coach-specific training programs.
Providing continuous education through world-class events, Communities of Practice (CPs) and archived learning.
​Anna is also actively involved in the ICF:
Anna is certified as an individual coach by the ICF at MCC level.
Anna is a certified ICF Mentor Coach providing bespoke mentoring to newly qualified coaches, coaches seeking accreditation or looking to build their coaching capability.
For further information, please see the International Coach Federation Website  or the Munich chapter information page.
ORSC FOUNDATION
 – Organisational Relationship Systems Coaching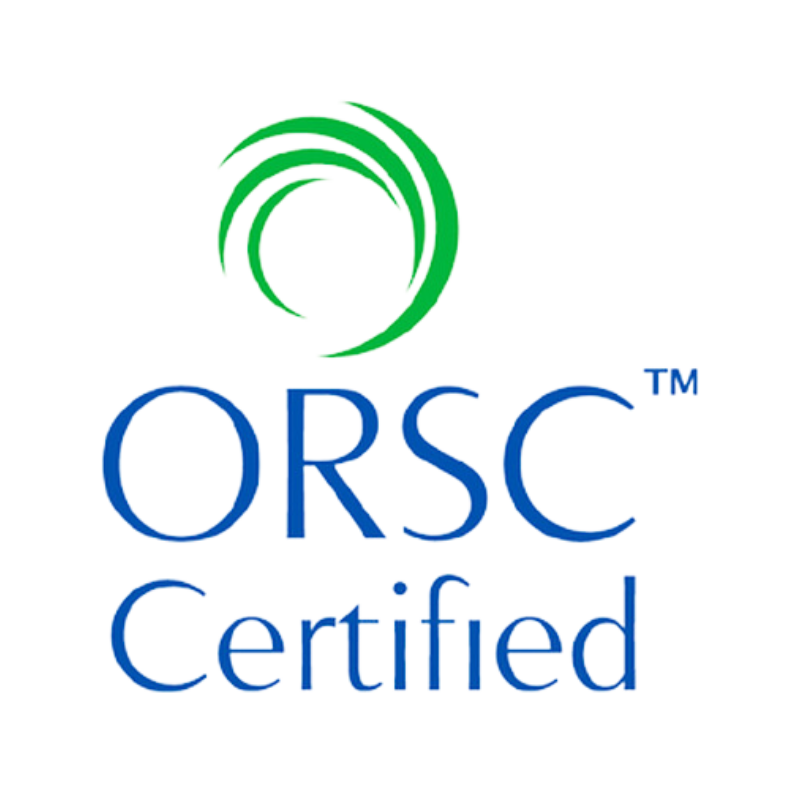 ORSCTM is an integrated and robust coaching model based on Relationship Systems IntelligenceTM. Beyond Emotional Intelligence (relationship with oneself) and Social Intelligence (relationship with others) is the realm of Relationship Systems Intelligence where one's focus shifts to the relationship with the group, team or system
​This approach creates sustainable and resilient teams and families. It is a great tool to evoke and work with a deeper meaning in systems, to reveal the wisdom and power of systems and use them for achieving common goals, to facilitate transformational change in teams, organisations, and relations, to defuse a conflict using alignment skills or to understand cross referral partnerships
'Clean Language' is a technique that is used especially in psychotherapy and coaching, and more recently as a research interview technique. 'Clean Language' helps clients to discover and develop symbols and metaphors without any content introduced by the therapist/coach/interviewer
Working with Clean Language focuses on a simple set of questions developed by counselling psychologist David Grove. These questions are used with a person's own words to direct their attention to some aspect of their own experience. Asking these questions in the right context often results in an interesting new insight or the recognition of some new possibility. And if that new possibility is then questioned using Clean Language, the result can be quite profound
Clean questions invite people to consider their experience from different perspectives and they are often surprised by their own capacity to generate new, powerful and useful ideas about their own experience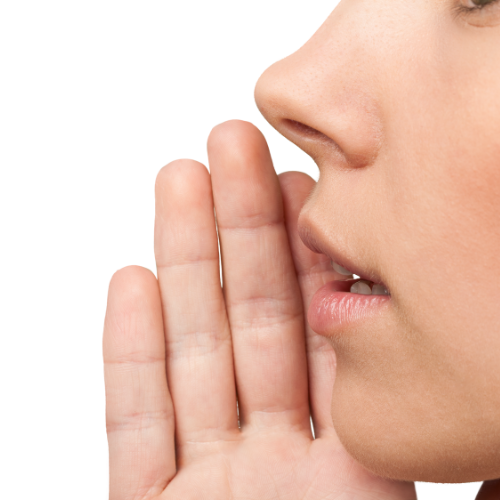 Asking clean questions, using the client's own words and exploring metaphors are just a few of the things a clean facilitator can do to encourage the conditions for sustainable change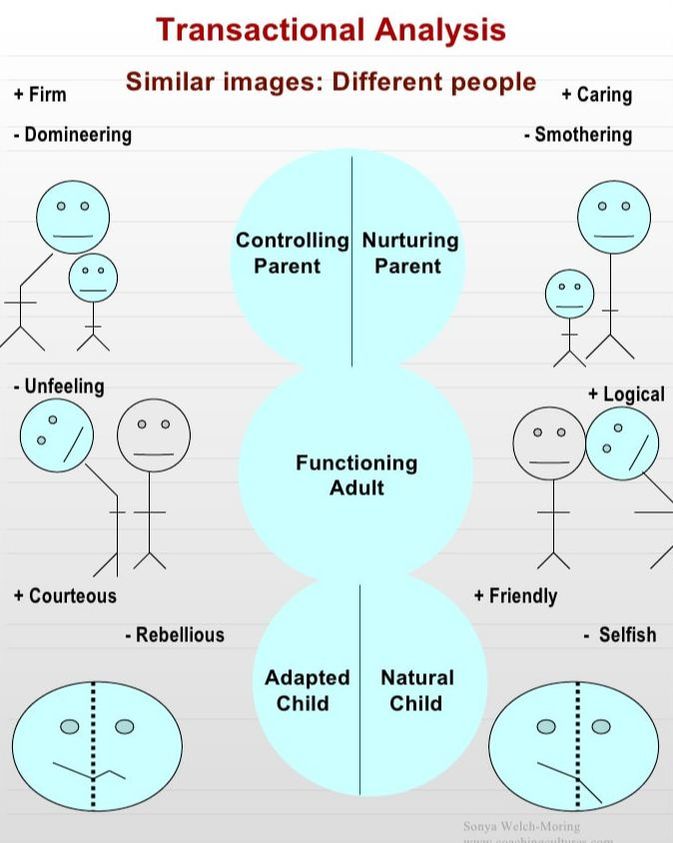 This social psychology developed by Eric Berne MD (d.1970) provides concepts that help clients and systems analyse and change patterns of interaction that interfere with achieving life aspirations
​For further information visit www. Itaaworld.org
Cultural Dimensions are a very useful framework for cross-cultural cooperation and understanding. These dimensions describe the effects of a society´s culture on the values of its members and how these values relate to behaviour. Great inspiration on culture can be found from Geert Hofsted (www.hofstede-insights.com), Richard Lewis (www.crossculture.com) and the Globe Study (ww.globeproject.com)

Anna is a certified in the following cultural profiling tools:
Intercultural Readiness Check (IRC) which gives individuals and organisations insight into their intercultural competencies and how to develop them.

Culture in the Workplace Questionnaire (CWQ) by Hofsted Berlitz´s Cultural Orientations Indicator (trademark sign) (COI) which are evaluations providing insight into cultural preferences and gaps to foster stronger business relationships.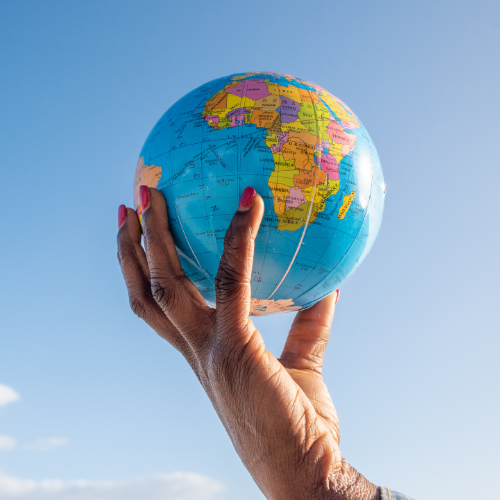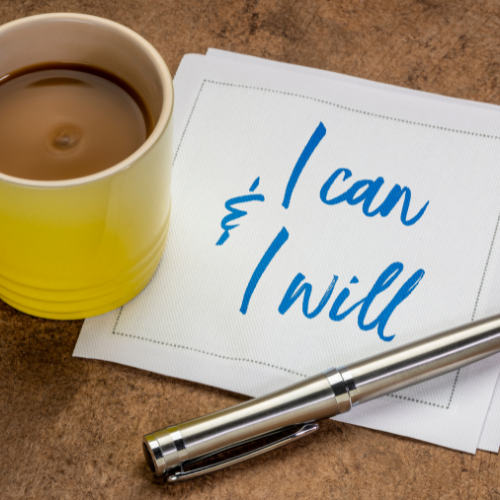 Life should not be about fixing and correcting what´s wrong with us and our weaknesses but identifying and enhancing our strongest qualities and what we do best. Cultivating positive thinking can help us to establish the right environments for playing out our strengths and living more productive, fulfilled lives
​
For more information see http://www.pursuit-of-happiness.org/history-of-happiness/martin-seligman-psychology/
I think its about bringing out the best in people; its about positive institutions; its about strength of character. Use your signature strengths and virtues in the service of something much larger than you are.